THE SOLUTION
PROVIDE THE MOST EFFICIENT, SAFE AND RELIABLE SOLUTION FOR YOU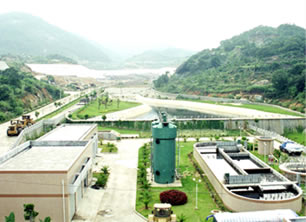 Solution for Biogas Power Generation
Biogas based biogas generating units can provide high efficiency and benefit the environment.
Solution for Biogas Power Generation
Compared with using other fossil fuel, our biogas generator set, which adopts biogas as the fuel, has the best economical efficiency and can effectively reduce greenhouse gas emissions.
Due to the organic characteristics of biogas, the total amount of carbon dioxide emitted from our methane generator set is equivalent to the amount of carbon dioxide absorbed by the organic matter during the process of photosynthesis.

Flow Chart of Biogas Power Generation
After being desulfurated, dehydrated and pressurized, the biogas goes into the biogas generator set, then power for the farm.